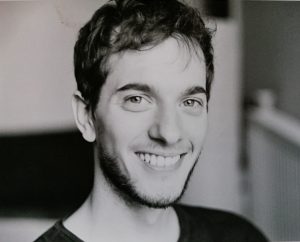 Guillermo Willis
Guillermo Willis earned a Bachelor of Arts in History of Art University of Buenos Aires (2015). He pursued postgraduate studies at the Warburg Institute, where he achieved a Master of Arts in Cultural and Intellectual History of the Renaissance (2018). His MA dissertation, 'The Heart-Machine: Giovanni Alfonso Borelli on the Movement of the Heart', led to further exploration of the impact on anatomy of the French philosopher Pierre Gassendi's revival of Epicurus's thought in the 17th century, which is the subject examined by his current PhD research project.
Experience as a Santorio Fellow
The topic of the school was devised in a manner that allowed for including a good collection of papers touching miscellaneous areas, nevertheless revolving always around human-based measurement as its main concern. Therefore, a personal involvement in the school ensured being exposed to a broad array of ideas which opened further doors in my research interests. As well, along the four days the CSMBR Summer School had taken, it started to emerge a certain affinity to some of the speakers and to the approach to the subjects they had shown. Regarding this, the disposition of the speakers to provide feedback and enthuse discussions between the attendees had been excellent, just as their warm hospitality, even under the defying circumstances of having to rely on online meetings to interact. Indeed, while online interaction might had been a hinder, all precautions had been taken by the organisers to make the most of the virtual possibilities of the available platform.
For my part, I have found of great advantage the presentations regarding 17th and 18th-century optics, which were by chance coincidental to aspects of my current inquires on the anatomy of the time. This would have not been possible without the CSMBR Santorio Fellowship, which had not only provided the material assistance to attend the Summer School, but also put myself and all the other Santorio Fellows in the spotlight by challenging us to deliver what was very likely our first lecture. It was delightful to receive feedback from the speakers, but also particularly from the attendees, by means of which I could develop a better awareness of what are the research paths that young scholars are currently undertaking. It is from all these that the summer school marked an excellent manner of closing this academic year, as well as of projecting over the upcoming one.