VivaMente: the Garden of Ideas is a scheme devised to promote and sustain the best ideas from CSMBR members with adequate economic and logistic support. It owes its name both to the Latin motto Viva Mente ("with a lively mind") and to the Italian expression Vivamente ("profoundly", "lively", "with energy") as we expect our events to be both intellectually stimulating and insightful.
The Scheme at Glance
Under the new scheme, € 2500 plus the free usage of the Domus Comeliana will be awarded to the best proposals for a max 2-day event to be held in Pisa. VivaMente will run every two years with selected events held in the early summer, approximately between May and June, starting from 2020. The scheme aims at promoting particularly Intellectual History, History of Philosophy and History of Ideas. Depending on the topic and the strength of the application, Cultural and Social History might be equally eligible fields.
VivaMente is wider both in scope and timespan than any other CSMBR award and it allows scholars to expand freely on any topic, from  ancient and medieval to modern and contemporary history of science, medicine, technology and ideas.
Application Process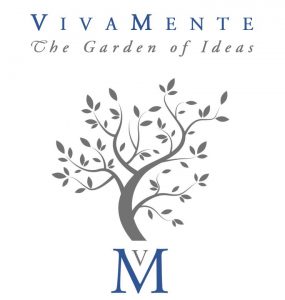 VivaMente is a highly competitive award which provides a prestigious platform to senior as well as to young scholars willing to advance the scholarly knowledge internationally.
Applications owe to meet the QRI criteria: quality, relevance, and internationality. Events eligible under this scheme are: colloquia, conferences, workshops, public engagement events (including engagement via media, figurative and performing arts), public lectures and similar, to be held for a max of 2 days. Previous experience in organising large events is desirable and, for this reason, the scheme is open provisionally to Permanent and Effective Members only. However, Associates members and Santorio Fellows will be able to access it via a partnership with any Permanent Member.
Applicants should send an application form (here), a spreadsheet of costs (here) along with their updated CV to csmbr@fondazionecomel.org specifying the object: Vivamente 2020.
The proposal should not exceed 1000 words and must include a detailed description of the event, including how it meets the QRI criteria, state-of-art, name and number of invited speakers, time schedule, additional sponsors (if needed) as well as to whether the organiser/s intend to ask for any registration fees.
Usage of the Domus Comeliana
VivaMente events are intended for an audience of 20/25 delegates. However, depending on the relevance of the event, the Domus Comeliana can accommodate up to 50 people.
Please, consider that the lower room is most commonly used for catering.
Deadline
The application deadline is on the 15th of September 2019.
Should the Governing Board fail to receive a suitable number of applications, the scheme will be opened to any applicant and advertised internationally.