Education, Pre-Eugenics, and the Brain in Huarte's "Examen De Ingenios"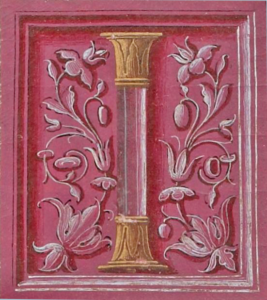 The Right Man
in the Right Place
Education, Pre-Eugenics,
and the Brain in Huarte's
"Examen de Ingenios"
Luana Salvarani
26 September 2023 – 5 PM (CEST)
How did Galenism influence education, politics, and professional selection up to the late 17th century?
A relevant and clear-cut source is Juan Huarte's Examen de Ingenios, published in 1575 and soon condemned by the Index and translated into the main European languages during the subsequent century.
Huarte, a Spanish physician, relies on Galen's Quod animi mores to develop a theory whose declared aim is to first shape, via appropriate reproductive techniques, and then appoint the right individuals for all necessary functions in the (absolutist) State, provided that their talents are duly assessed and connected with the corresponding profession.
In Huarte's perspective, mental faculties are purely organic functions, have specific locations in the brain and descend from the temperamental complexion of each individual.
Talents and personality (ingenios), therefore, are native to each individual. Partially pre-determined at birth, they are for this reason immutable: each individual is predestined to a specific role in society, and the government must make sure that this happens seamlessly.
The role of education changes radically from the Humanist perspective: even the optimus magister can do nothing more than assess the pupils' talent and address them to the proper discipline.
Huarte's thought was far from void of consequence in the reality of education. His theory was embraced, with distinction, by the early Jesuits through Antonio Possevino's Coltura degli Ingegni, and temperamental assessments were performed in Jesuit colleges for a long time, influencing the education of the ruling classes and contributing to the fortune of a long-lasting strain of the Galenic thought.
Luana Salvarani is Associate Professor of History of Education at the University of Parma.
She holds a degree in Literature and a PhD in Textual Theory and Tradition (Italian Studies/Modern Philology). In addition to these, she also holds a diploma in musical composition. In collaboration with Cristiano Casalini, she has edited and commented on 16th and 17th century educational classics such as Antonio Possevino SJ, Coltura degl'ingegni (2008); Juan Huarte, Essame degl'ingegni (2010); Michel de Montaigne, L'Educazione (2010); Francesco Negri, Tragedia intitolata Libero Arbitrio (2014). Her research focuses on the history of education, in particular the Protestant Reformation of the 16th and 17th centuries, the Jesuits, and the intersections with the history of medicine up to the 19th century. She is also the author of several articles on Jesuit boarding school theatre.