Hospital Architecture in Portugal at the Dawn of Modernity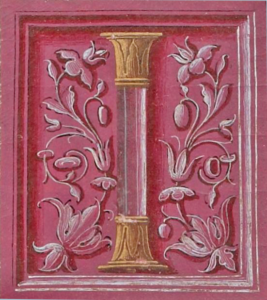 Hospital Architecture in Portugal at the Dawn of Modernity
Solutions, Practices, and Models
Joana Maria Balsa
Carvalho De Pinho
5 April 2023 – 5 PM (CEST)
Hospital architecture in Portugal is a subject little studied in both general and art history, especially in relation to the Middle Ages and the Early Modern Period.
Thus, to understand hospital architecture in its historical dynamics of permanence and innovation, it is necessary to understand the underlying concept of the hospital and its characteristics as a social institution. 
The 15th and 16th centuries are reforming times in the European welfare and healthcare context; while Portugal is part of this process it presents its own peculiarities in this area. In historical terms, this moment is crucial and challenging; the movement initiated by John II (1455-1495) with the reorganization of Portuguese care institutions, i.e. the unification of small units, their assets and revenues, into larger institutions with greater capacity, need to respond to the challenges of early modernity.
This institutional change will lead to changes in the buildings, that is, the institutional type will define a new architectural typology. They led to the construction of new, larger hospitals, which allowed the renovation of hospital architecture and the application of new architectural models.
In Portugal, however, not all hospitals built or remodelled in this period will equally or totally present such architectural novelties. For instance, the application of an innovative planimetric model implies the generalised existence of a pre-existing architectural culture that makes its assimilation possible. This did not occur in Portugal where only subtle elements would be incorporated.
These and other issues will be discussed in this lecture as part of my project "Hospitalis". Hospital Architecture in Portugal at the Beginning of Modernity which aims at exploring Portuguese hospital architecture in a global and systematic way.
Joana Pinho is an art historian dedicated to the study of welfare and hospital architecture in the Renaissance (15th-16th centuries).
She earned her PhD in 2013 at the University of Lisbon with a thesis on architecture promoted by 16th-century 'Confraternities of Mercy', funded by the Foundation for Science and Technology (FCT) via a PhD Fellowship. In her capacity as a member of research teams in Portugal, Brazil and Spain, she has carried out several research projects and is currently the principal investigator of the project "Hospitalis – Hospital Architecture in Portugal at the dawn of Modernity: identification, characterization and contextualization", funded by FCT in 2018. Since July 2020 she is also an associate researcher on the project «Hosp_ARCHI – Circulation, appropriation and reassignment of architectonic models: Portuguese hospital architecture in the 16th century» (CEECIND/00691/2018).