On the Edge of Eternity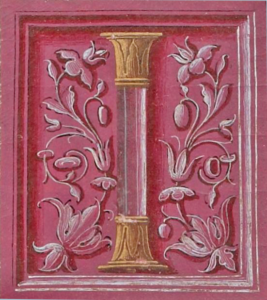 On the Edge of Eternity
Deep Time and Vernacular Science in Medieval and Renaissance Italy
Ivano Dal Prete
20 April 2023 – 5 PM (CEST)
Recent scholarship has emphasized the centrality of the history of the Earth to premodern and early modern Europeans.
Literature on the subject often described a timeless Earth scourged by recurring natural catastrophes, suggesting deep connections between the origin(s), history, and future of humankind and the geological and climatic transformations of their abode. The Genesis story was challenged, enlightened, or complemented by the possibility of spontaneous generations and pre-adamic creations.
Drawing upon several chapters of my recent book: On the Edge of Eternity. The Antiquity of the Earth in Medieval and Early Modern Europe, this talk focuses on the diffusion of notions of an ancient Earth in vernacular culture and literature.
Starting from the late middle ages, translations and popularizations brought vernacular readers in contact with scholarly sources.
As visions of an ancient Earth informed Renaissance pictorial landscapes, craft people and artists tried to combine their particular knowledge of rocks and soils with the general framework provided by the Aristotelian meteorological tradition.
The periodical extinction of arts, sciences, and civilization itself by an inexorable nature informed even linguistic theories, as authors advocated for the use of the vernacular instead of Latin, which appeared just as ephemeral.
Ivano Dal Prete is a senior lecturer at Yale University.
He has taught and conducted research at the University of Minnesota, Columbia University, Harvard/Villa I Tatti (Florence), the Huntington Library (Pasadena), and the Italian Academy for Advanced Studies in America.
He has published extensively on the history of early modern Earth sciences, astronomy, popular science, and scientific communication networks. He is the author of Scienza e Società nel Settecento Veneto (FrancoAngeli, Milan, 2008). His book, On the Edge of Eternity. The Antiquity of the Earth in Medieval and Early Modern Europe (Oxford University Press, 2022), questions the common narrative of an eighteenth-century discovery of geological time, arguing instead that the idea of an ancient Earth was widespread and freely discussed in medieval and early modern Europe.