Imagining and Experiencing the Great Pox in Renaissance Florence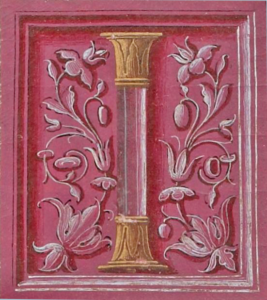 The War of Torments
Imagining and Experiencing the Great Pox in Renaissance Florence
John Henderson
11 November 2022 – 5 PM (CET)
The epidemic of the Great Pox had a profound impact on many aspects of early modern European society. In contrast to plague, which led to rapid rises in mortality, this new chronic disease led to long-drawn-out suffering, poverty, destitution and death, infecting all levels of society, from popes and cardinals to princes, courtesans and the poor.
This lecture is part of an ongoing project on how the Great Pox was imagined, received and experienced in Renaissance Italy. Building on the approaches and findings of recent studies of early modern England, Germany and Spain, this lecture will compare the experience and representation of female and male Pox patients through the examination of both written and visual evidence.
These will include contemporary written accounts, such as satirical and moralistic poems and plays, and visual evidence, ranging from broadsheets to medical illustrations.
It will be argued, that only by analysing these sources through the prism of contemporary medical understanding of the nature of the Pox and its symptoms can we begin to understand more clearly how this disease was perceived and represented in text and image in renaissance Italy.
John Henderson is Professor of Italian Renaissance History at Birkbeck, University of London, and has written extensively on the social and religious history of medieval and early modern Tuscany, with a specialism in history of medicine and epidemic disease.
He moved to Birkbeck in 2003, as Wellcome Trust Reader in Renaissance History, subsequently being appointed in 2007 as Professor of Italian renaissance History, a post he holds to this day. John has held a series of international Fellowships and Visiting Professorships, including at Villa I Tatti, Harvard University's Center for Renaissance Studies in Florence, the Ecole des Hautes Etudes et Sciences Sociales in Paris, and the European University Institute in Florence. Most recently, between 2016-2019, he spent the autumn term as as Research Professor in the Centre for Medieval and Renaissance Studies at Monash University, Melbourne.